Moveable Property
Involving property whose characteristics are constantly changing or moving.
Movable property has different characteristics than static property risks, as they are constantly changing location and exposures. This requires unique coverage and specialized expertise to ensure that the property is properly insured, and the client is properly protected.
There are several types of movable property, and Eagle is able to offer products and services that will enable companies to boldly grow their businesses with the knowledge that they are protected against potential loss.
Benefit
Eagle's expertise in Movable Property Insurance products can assist your clients to:
Pursue new and larger customers.
Enter new markets.
Access more capital, protect cash flow and protect the balance sheet.
Target
We focus on businesses and individuals that use, lease or own movable property for special purposes.
Types of Coverage.
Eagle Underwriting offers several products that protect the movable property of your clients. These products are very complementary to our Transportation and Trade coverage, as well as other related coverage such as Cyber liability and Management liability.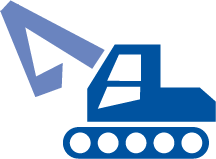 Mobile Equipment
Mobile equipment is by it's very design moveable, whether it operates under its own power or travels from site to site in a vehicle or on a vehicle.
We provide coverage for many types of moveable property, including:
Agricultural equipment — tractors and equipment for planting, fertilizing, harvesting, sorting, etc.
Contractor's Equipment — Mobile equipment of contractors of all sizes, from artisans to road builders. Also includes equipment in the mining and energy sectors.
Equipment Dealers — Equipment for sale or leased to others.
Forestry Industry — Logging equipment for excavating, harvesting, and finishing.
Miscellaneous — Other mobile property such as tools, personal articles, collections, exhibitions, etc.
Scientific or Medical — Mobile diagnostic equipment, including ultrasound, MRIs, CT scanners, laboratory equipment, medical monitors.
The key to properly protecting movable property is the identification of the special characteristic of the property, whether it be location or use.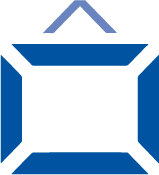 Fine Arts and Specie
Protecting fine arts, collectibles, coins, precious metals and jewels has its own unique requirements. We insure:
Museums and Fine Art Dealers — Museum collections and fine art held for sale at dealers premises. Typically, there is a transit risk as many are on exhibition and/or on loan.
Collections — Personal and Commercial Fine Art Collections, Galleries.
In transit — Fine Art Shippers and Packers.
Other Valuable Articles — Precious metals and stones, bullion, safety deposit boxes, vault.
One of the most difficult things to establish with movable property is the 'insurance to value, ' ensuring that the property is insured for right amount.