We Insure
Things That Move.™
Seeing the bigger picture by taking a narrower focus.
The one stop shop, as most transportation insurers only protect part of your client's total exposure.
At Eagle Underwriting, we help you understand the complete risk, and help you put together an entire portfolio of insurance products for your client.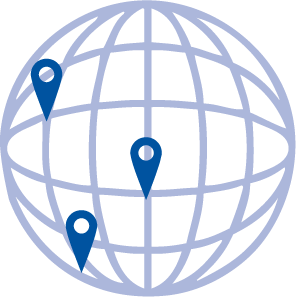 This approach often starts with ships, planes, trains and trucks, but may also include warehouses, hangars, and offices. We look to see if the client has any moveable property that needs attention, such as special equipment or tractors. Many transportation risks need specialized liability products, such as cargo legal liability, ship-repairers liability, and aviation liability, and we will ensure that you understand what may be required and help you design a plan to ensure they are all covered. Even small and medium sized companies often have international exposures, so we will talk to you about trade disruption, political risk and kidnap and ransom so you can advise your client about these exposures and sleep better at night.
We round out our offerings with specialty insurance products that are related to the client's business, such as cyber liability and professional liability.
Read below for more on Things That Move, or dig deeper into our coverage using the links above.
Transportation
We insure all modes of transport
Transportation involves the movement of property or people by water, road, rail, air, and even pipeline. Globalization has increased the demand for transport of all types, and the class gets more complex every day. We offer an entire portfolio of products and services that enable companies to boldly grow their business knowing it's protected against potential loss.
Marine
We write almost every type of cargo risk, from domestic and international cargo to more complex heavy-lift, valuable cargo and perishables. We have hull & machinery covered for ships and boats of all types and sizes, provide marine general liability coverage, cargo legal liability coverage, and even E&O for marine operations such as freight forwarders or terminals.
More marine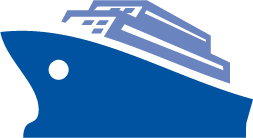 Aviation
We can provide aviation coverage to a multitude of aircraft, from a private aircraft to a fleet of commercial float planes. With our non-owned aircraft coverage, we can even help your client when they rent an aircraft. We welcome aerospace services risks like manufacturers of planes, engines & ground support gear, and repairers of aircraft and their parts. Since every plane needs a place to land, we'll entertain airports, hangers, control equipment, and runways.
More aviation
Land
We insure rolling stock, maintenance equipment, warehouses, vehicles and other mobile equipment. We also provide railroad liability and non-owned automobile coverages to round out the package.
More land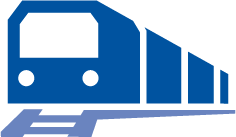 Trade
It's a changing world out there!
Not all "things that move" involve transportation. In fact, many banks, mining companies, manufacturers and hotel chains face international perils and risks that could cause them serious harm. Global companies need to consider Trade coverage that can protect their assets, income, performance and trade, in unpredictable places. Trade insurance usually includes:
Political Risk
Essential coverage for when things fall apart in a foreign land, this coverage protects physical assets, contract frustration, political violence and kidnap and ransom.
War and Terrorism
We help companies with serious exposures protect physical assets around the world whether they are on land, on the sea or in the air.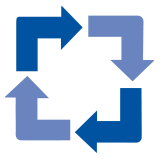 Trade Disruption
With global supply chains comes an increased threat of financial harm due to major economic and political unrest. We can cover lost profits or extra expenses that result from a disruption to a supply chain.
More trade
If it moves, we can insure it.
Moveable Property
Specialized protection for assets on the go.
There are numerous types of movable property in the world that faces different perils and challenges every time it moves or changes location. We can help you protect it. There are a few broad categories of moveable property: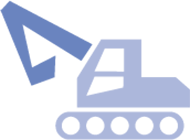 Mobile equipment
This is a huge category that covers everything from farm equipment and front-end loaders to MRI machines and logging harvesters.
Fine art & specie
We welcome exposures related to fine arts and specie, from museum collections to precious metals, as well as the people and organizations who own, ship, sell and exhibit them. More moveable property
Your clients have other needs, too.
Related Specialties
Companies with specialized risks in transportation, trade and moveable property have other exposures as well. To help you protect the entire account, we offer a number of related coverages that can help protect the total risk, such as a simple office package or a complex D&O policy. We appreciate that small airports likely have an environmental exposure and a logistics company faces cyber and privacy risks. We look at the big picture, and for ways to help your clients.
More related specialties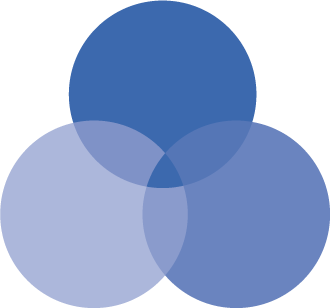 We want to write your "Things That Move"
We are experts in the field of transportation, trade and moveable property and have assembled a suite of coverages that can help you target and protect these exposures. We back up these policies with a wealth of expertise and a genuine desire to provide you with excellent service. We will help you identify new opportunities and support you every step of the way. If you have a client with "things that move", give us a call, or
email
.